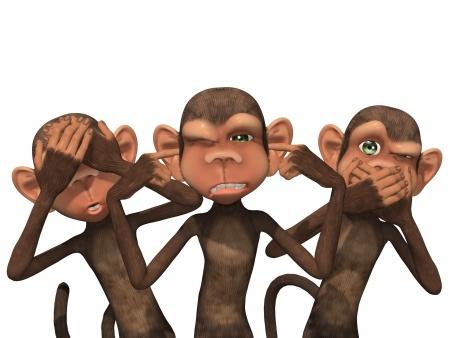 Communication as a professional or as the voice of the company can be complicated. Just because you are interacting through an impersonal keyboard and computer screen, doesn't mean that the responses you get are coming from other screens and keyboards. There are real people just like you on the other end of those machines. That's the point, after all, isn't it? To network and relate to like-minded people?
In order to do that, you need to show a little respect. Communicate with one another as you would in person. Check the overly aggressive comments. Fix the grammar. Correct the typos before posting. Don't stand on the table and yell. Be polite. Here are a few quick reminders to keep your behavior online on track.
Say please and thank you. It only takes a few more keystrokes, but makes a world of difference in the tone of a conversation. Remember your manners and you will be memorable.
Share only interesting and noteworthy updates. Keep the lunch pictures for your friends on Facebook and Instagram. Business connections don't really want to see your crazy weekend adventures. At least not every weekend. They want to learn what you have to share, so be interesting and knowledgeable. You will soon earn the respect of your peers and customers.
Be human, but professional. Refrain from the use of slang, flirtation or overly friendly conversation. It is really easy to misconstrue the meaning of a message sent in text without body language to fill in the gaps. Keep it straight and you won't have to worry about sending the wrong signals. Just don't throw all personality out the window or you'll be dull and uninteresting.
Give a little to get a little. Commenting and making recommendations on other people's pages will encourage them to do the same for you. Be sincere. Social media is a two-way street. And don't be afraid to ask people you have worked with to give you a recommendation in return.
Be truthful in all of your interactions. Don't embellish your profiles. Don't overstate your activities. There's no room for fish stories here. Eventually your storytelling will come back to bite you, and you will lose any credibility you have built with your industry peers. Once lost, it will be nearly impossible to rebuild. So be true to yourself and let your true accomplishments speak for themselves.