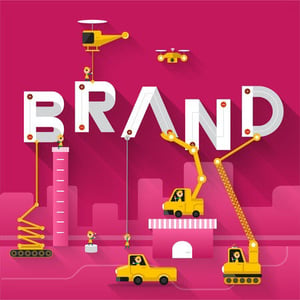 Brand building is more than just a buzzword and your brand is much more than a logo. It represents what your company stands for. To do it right, you need to understand your brand from both your point of view and your customers' perspective. There are 5 key points to keep in mind when developing your brand.
Listen to your customer.

To do this, you first need to understand who your customers are. And they aren't "everybody." They are the people who are most likely to buy from you and need to be identified. These are the people who will tell you what your brand means to them, and then you can adjust it accordingly to meet their expectations and yours.


Your brand is your identity.

While your logo and tagline are only part of your brand, they are an important part. Consideration needs to be given to the colors, font and language that are used to present your image.



Your brand is all encompassing.

It is more than just the logo and tagline. It is evident in all of your communications, and in your corporate personality. Take a look at the way you present yourself to the public and to your employees. That's what makes up your brand.



Invest in your brand.

Whether through paid advertising or blood, sweat and tears, do what it takes to get your company noticed. Create content. Run promoted posts on social networks. Buy advertising. Put your company out there where the world will notice it.



Be patient.

As with all good things, the development of a brand takes time. It's the shaping of your company's culture. It won't happen overnight, but with time it will gain valuable equity.
Brand building is an ongoing process. You can't simply establish your brand and forget about it. You must be diligent in controlling its environment and maintaining consistency.

For pointers on building your brand with content marketing, download this free eBook.