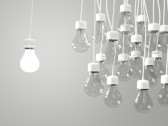 Here's a bet for you. I bet that you think your product/service is the best in its category. Absolutely. No questions asked. Right?
OK. Then I bet you're telling that same brand story on your website, in your blogs, eBooks, social media, and so on. You're the best.
There's a problem though.